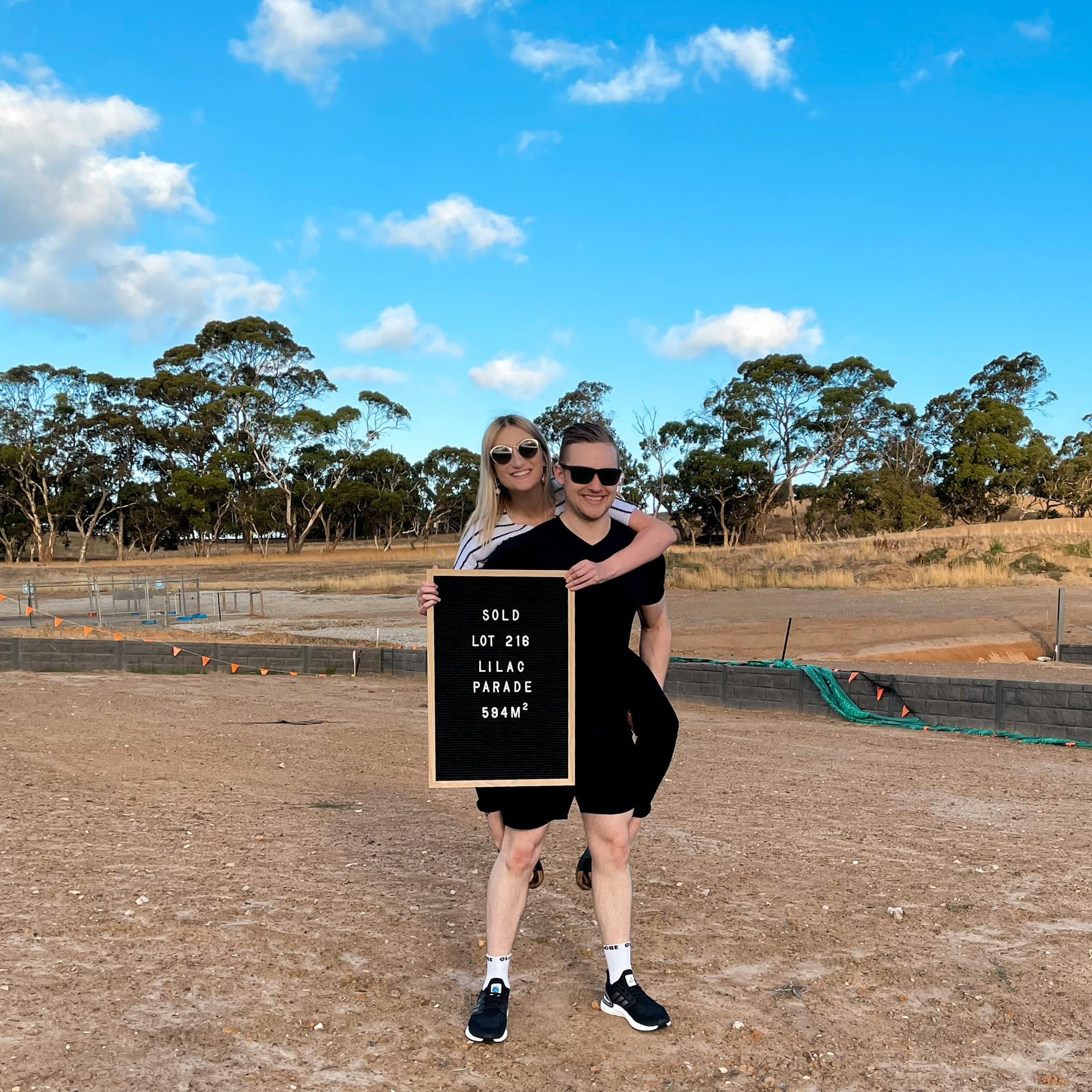 Calling Clover Park Home

Welcome to Clover Park Bec and Elijah! We chatted to Bec about building her first home at Mount Barker and why she chose to call Clover Park home…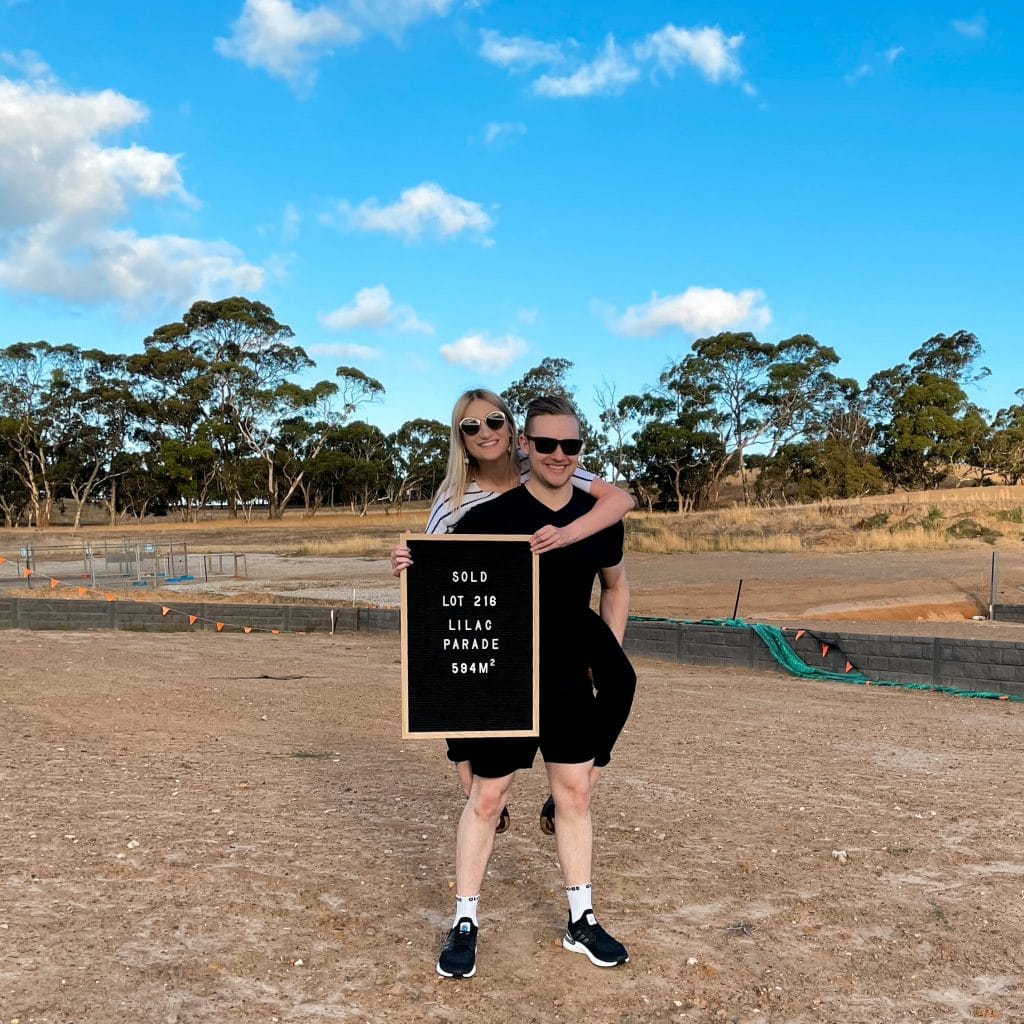 Hi Bec – congratulations on your purchase at Clover Park! Tell us how you guys decided to build a home together?

Thank you Monique, we're so excited to be a part of the community!

Our decision to build a home was a pretty easy one. We'd been looking through display homes at the beginning of 2020 as motivation to keep saving for a house deposit, and the idea of being able to design a home completely tailored to our needs was pretty appealing to us. We'd been doing plenty of research on already established homes, but with the incentives and the Government grants, building definitely seemed like the right option for us!
How did you guys decide on Clover Park as your Adelaide Hills address?

We knew from the beginning that we wanted to stay in the Adelaide Hills and Mount Barker was our first preference due to the convenience, especially with both of us working in the area. We looked through every estate in Mount Barker but Clover Park stood out the most to us, primarily because of the beautiful surroundings and the real "nature" feel. Mount Barker is pretty built up nowadays but Clover Park really just feels like you're in the Hills – we straight away loved how peaceful it is, with beautiful views of the surrounding hills. I also can't speak highly enough of our sales consultant Brad, who made the process so easy and made us feel like we were part of the community before we even settled on our block.
What style will your home be – how did you pick a builder and home design?

We visited almost every display home in Mount Barker as we wanted to be 100% sure on our house design and gather as many different ideas as possible. We knew from the start that we wanted a family home – whilst it's just the two of us at the moment, it will hopefully be our home for many years to come. We chose Hickinbotham as our builder as we fell in love with the display home from the moment we walked in, and they were so flexible with customising the design to suit us. The house design we chose is large with a gorgeous open-plan living area and we can't wait to entertain our family and friends once we're all moved in! 
Who are you moving to Clover Park with?

It's just the two of us for the moment, but we are definitely hoping to adopt a fur-baby at some stage once the build is finished and our fencing and landscaping is completed. With all the parks and walking trails available, we're looking forward to walking a dog every day and making the most of the gorgeous area!
What words describe the future life you are building at Clover Park?

Social – we've already spoken to some of our future neighbours and everyone has been so lovely and welcoming. We can't wait for future community events and to meet even more locals. Other words which describe the lifestyle we hope to build in Clover Park are healthy, active and happy. We definitely agree that Clover Park is the perfect place to build on this goal.
Did you apply for any of the grants on offer, and if so how did that work? 

We applied for the $15,000 First Home Owners Grant which contributed to our deposit! We are also lucky enough to be eligible for the $25k HomeBuilders Grant. Unfortunately our bank wouldn't accept it as a form of deposit, but we're excited to use it towards our landscaping and furnishings eventually. I think we're very lucky that there are such amazing incentives for first homebuyers, it makes everything much more achievable. 
What did you learn about building a home?

I think the most important lesson I've learnt throughout the process is patience. Our pre-construction process was long, and I learnt that good things come to those who wait!
Is this your first home? If so what tips can you give to others who are thinking about building their first home?

This is our first home and we wouldn't have gotten through it without speaking with people in similar situations! We joined Facebook groups, made an Instagram account dedicated to the build, and connected with many other first home builders which made everything so much easier and put our minds at ease a lot of the time. Being able to exchange advice and recommendations was so helpful for us. I also recommend looking through plenty of display homes like us, as it'll give you such a good idea of the style you want to build. My final piece of advice is to keep saving during the pre-construction process, as we found that there were a lot of hidden costs we didn't take into consideration.
What would you say to people thinking of building at Clover Park?

I say go for it, you won't regret it!
To find out more about making Clover Park home – please call 0452 131 923.