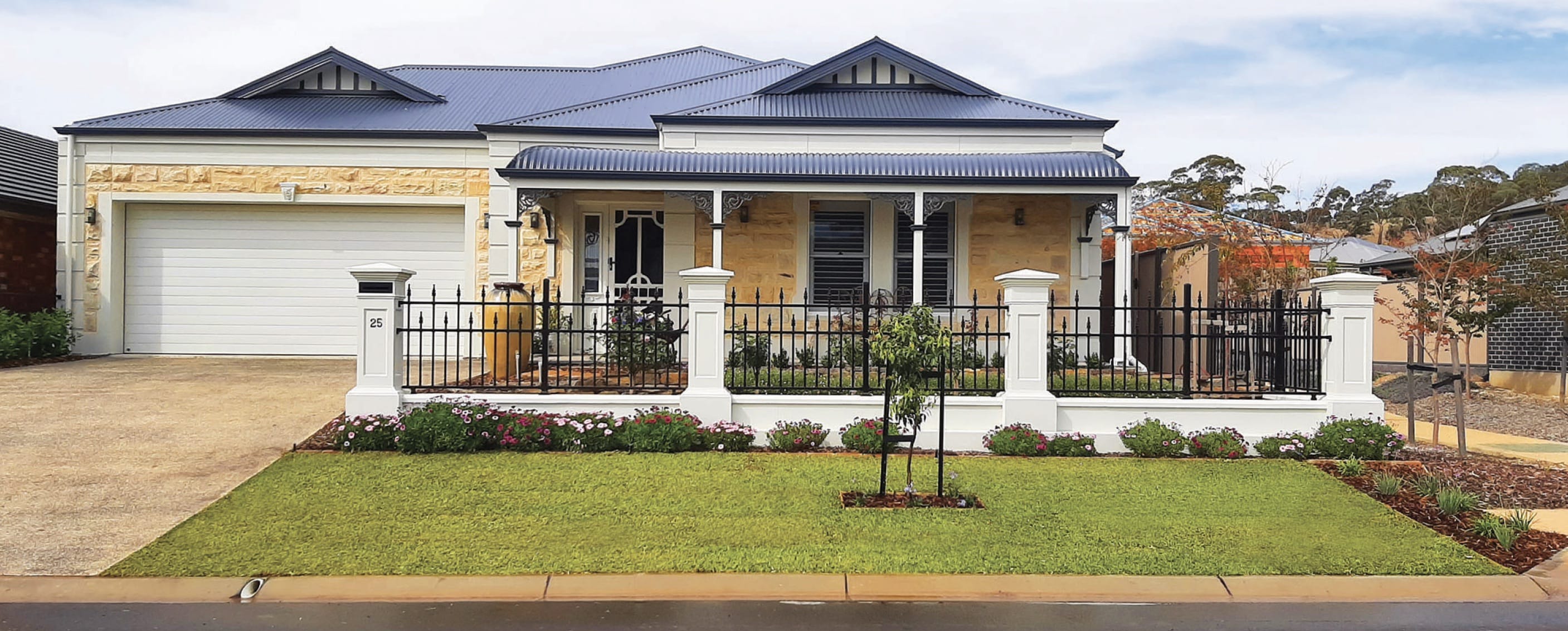 FAQs – Landscaping your Verge

To keep the streetscape at Clover Park looking attractive, we've prepared a set of fast FAQs about your verge below. For further details please see Mount Barker District Council's Guidelines and Application for Landscaping on Council Road Verges…

WHAT IS A VERGE?

Your road verge is the area of road reserve between the edge of a street or kerb and the boundary of your property. This area can include a footpath, bus stops, signage, trees or street furniture including lamp posts.

WHO OWNS THE VERGE?

Your verge adjoins your allotment, and is classified as council land. The Local Government Act states that a "road" extends from property boundary to property boundary and includes the carriageway, footpaths and verge.

WHO MAINTAINS MY VERGE?

Council does not have the resources available to maintain residential verges. They will not subsidise or assist with the development or ongoing maintenance of verges. The responsibility for ongoing maintenance of your verge rests with you.

WHAT IS ALLOWED ON MY VERGE?

The Mount Barker District Council has a set of guidelines for landscaping on verges.

Permitted treatments include:

• Mulch

• Low plants (maximum 500mm height)

• Turf (irrigated and unirrigated)

WHAT IS NOT ALLOWED ON MY VERGE?

The following verge treatments are not permitted:

• Artificial turf

• Raised edging or items which may obstruct pedestrian movement

• Plants that are recognised as environmental weeds or plants expected to grow taller than 500mm or spread beyond the verge

WHY DO I HAVE A COUNCIL STREET TREE, AND WHO IS RESPONSIBLE FOR IT?

Every residence has an allocation for a council street tree consistent with council's street tree policy. If you need your allocated tree moved from its location you will need to seek permission from council to arrange the relocation of your tree to a more suitable location within your verge area. Relocation of your street tree must be done by council (fee applies) or an approved contractor. While you are encouraged to water your street tree, the responsibility for ongoing maintenance for your street tree rests with council.

DO I NEED COUNCIL APPROVAL TO LANDSCAPE MY VERGE?

If you plan to landscape your verge with a permitted treatment – you do not need approval. If you are seeking to landscape your verge with a non-permitted treatment – you can apply for approval using a form on council's website.

For more information regarding verge landscaping please visit mountbarker.sa.gov.au or contact the Landscape Development Officer at the Mount Barker District Council on (08) 8391 7200.