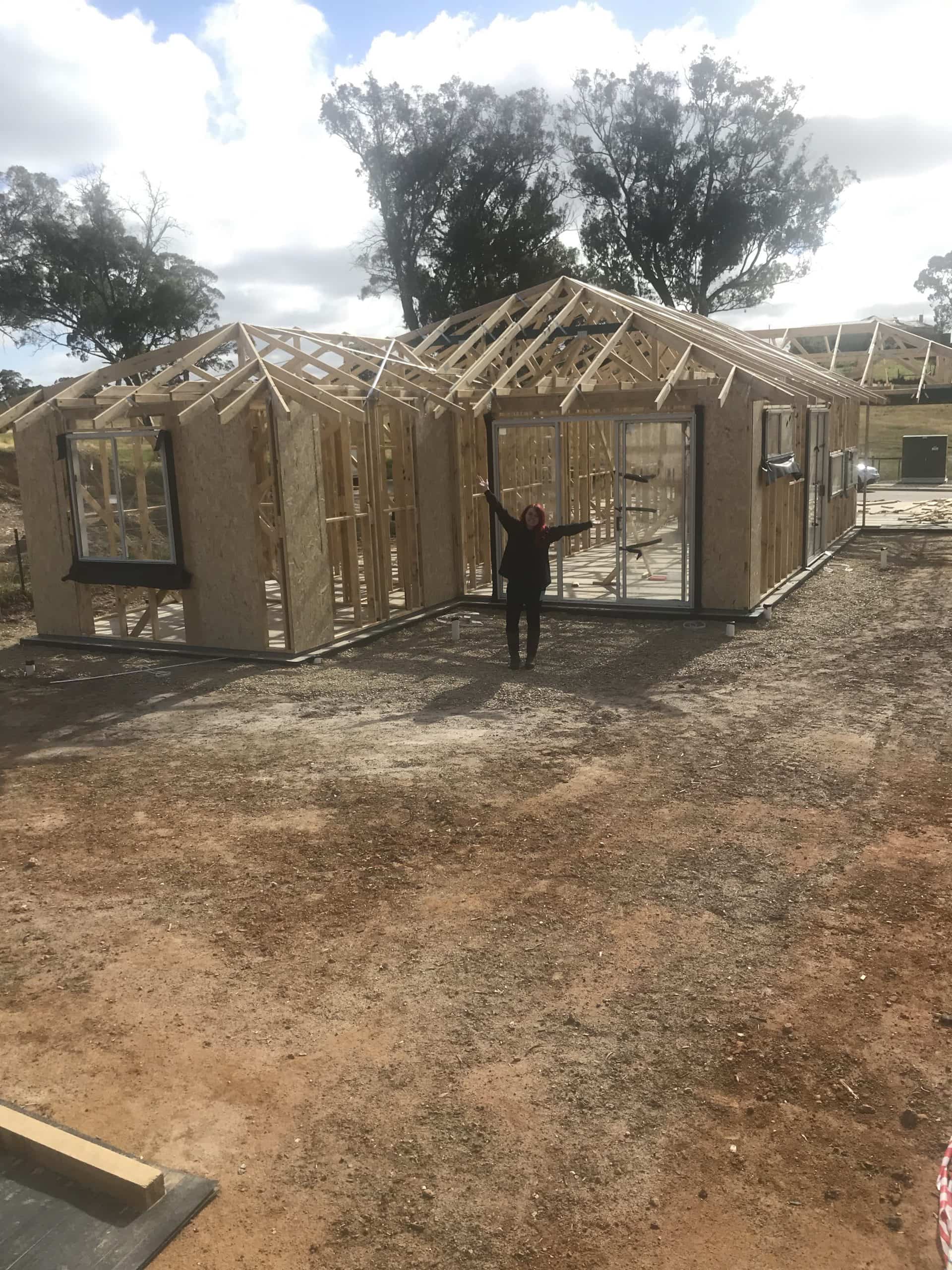 First Home Buyers call Clover Park home…

We were excited to chat with Grace and Ross who have built their first home at Clover Park! They shared their homebuilding journey with us, and some tips they learned along the way…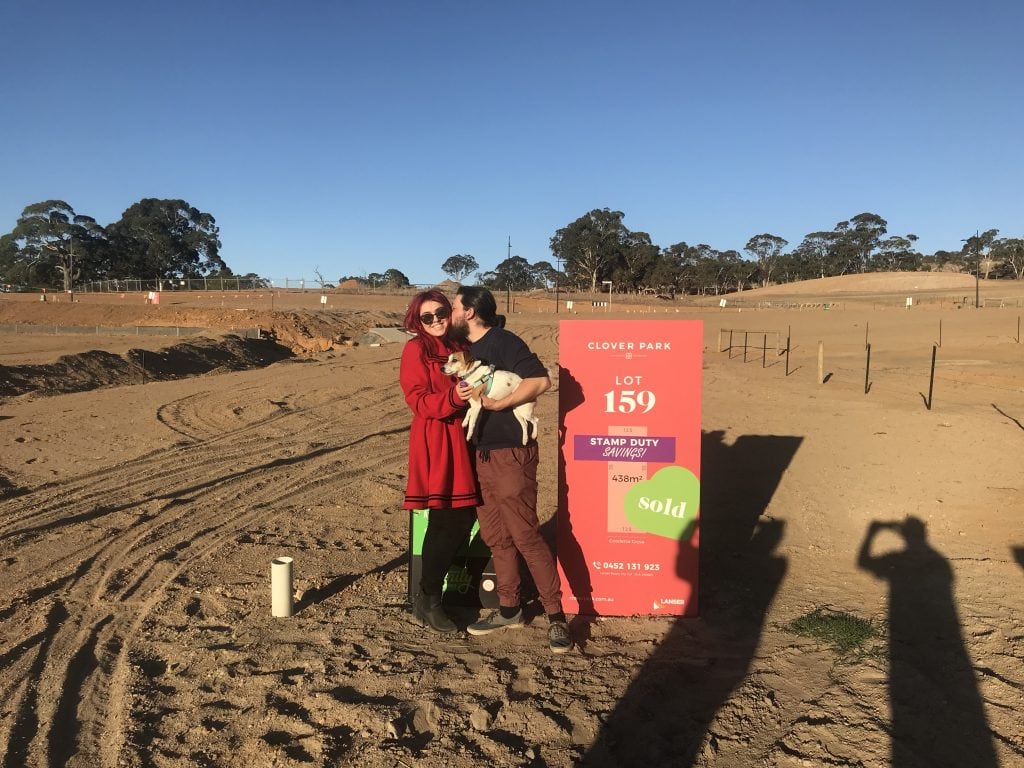 Lanser: Hi Grace and Ross! Welcome to Clover Park! Congrats on your gorgeous new home. Are you both originally from the Adelaide Hills and if not what made you choose to live here?
Grace: Thank you so much, we are absolutely over the moon to finally be able to call Clover Park home. Ross grew up in the Adelaide Hills, and I'm from the UK originally but have kept my horse in Mount Barker for years. So it was a natural progression for us to move here. We both love living up here amongst the beautiful scenery and being away from the busy city.
L: How did you discover Clover Park and what made you choose to build here?
G: We drive by at least a few times a week to feed the horses. Ross also works for an earth moving company and happened to lay some of the top soil in the very first stages of the development here – including on our block so we had been watching things unfold.
We looked at a few developments but decided that the position of Clover Park was by far our favourite. We love the fact that Clover Park is right on the edge of Mount Barker which makes it feel that little bit more secluded than some of the other developments around.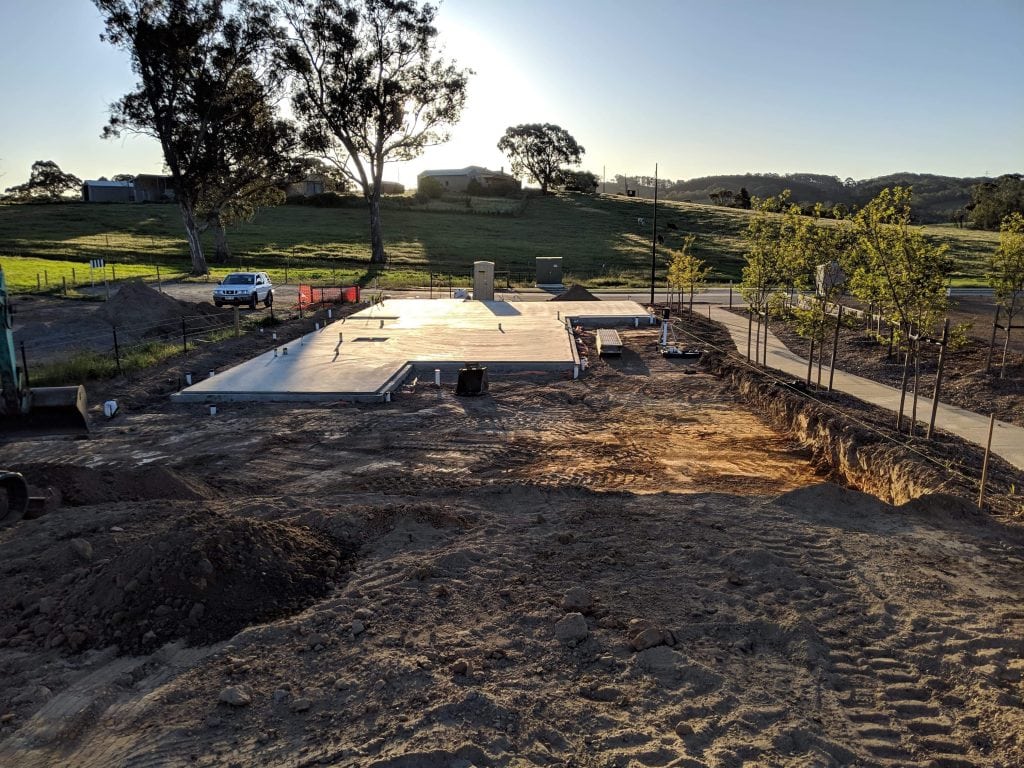 L: Are you both first home buyers? If so – what made you choose to build your first home as opposed to buying an existing home?
G: We are both first home buyers, and we loved the idea of being able to design our house as we wanted it. When we looked into it, it was much more achievable than we first thought it would be financially. We also decided that the risk of not knowing what you may find in an older house was also a factor, and we were excited to embark on this journey together.
It was a big step for us as we started the process when we were both 22, but we are so glad that we made the choice to build. It's been such an exciting journey!
L: How did you choose your builder?
G: We went to a few different display homes and I think you get a good feeling about some builders and not so much about others. We felt that Metro homes would look after us almost straight away, and we went with our gut feeling. I think we could of spent years researching, there are so many builders, but chatting to the consultants and seeing the different display homes was really what helped us make the choice.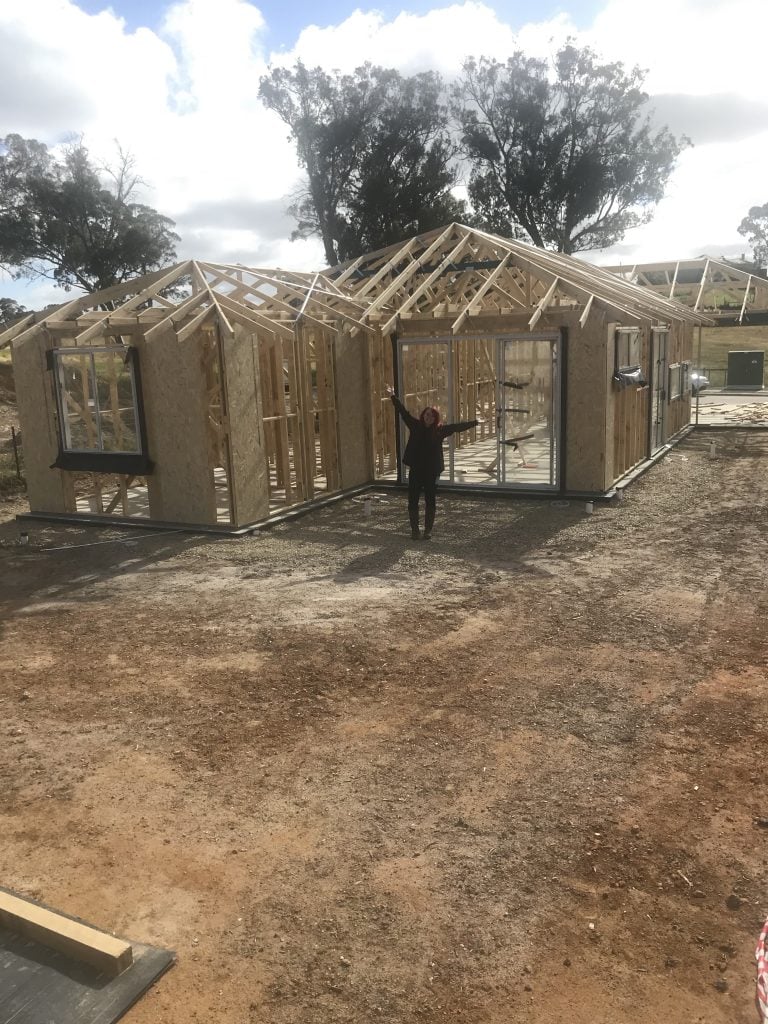 L: What tips do you have for other first home buyers?
G: We did encounter some issues along the way, although I think it's uncommon for it to be all smooth sailing and it's important to remember that. Make sure you check how things are going if you can, and usually you can pick up on things before they really become an issue. Good communication with your builder is key. Remember that getting stressed won't solve any problems – anyone who knows me will laugh reading that, I certainly didn't abide to that rule.
Work out what your additional costs will be pretty early on, this helped me to create a budget and stick to it. Don't forget the extra non-exciting stuff like fences and retaining walls, which can be very costly. Also make sure you go into selections with an idea of how much you are willing to spend on upgrades. You are fooling yourself if you think you will get through without at least upgrading something!
Most importantly, make sure to enjoy the process, I can't stress that enough. Although it feels like forever while it's happening, be patient, a fast build doesn't always equal a good one.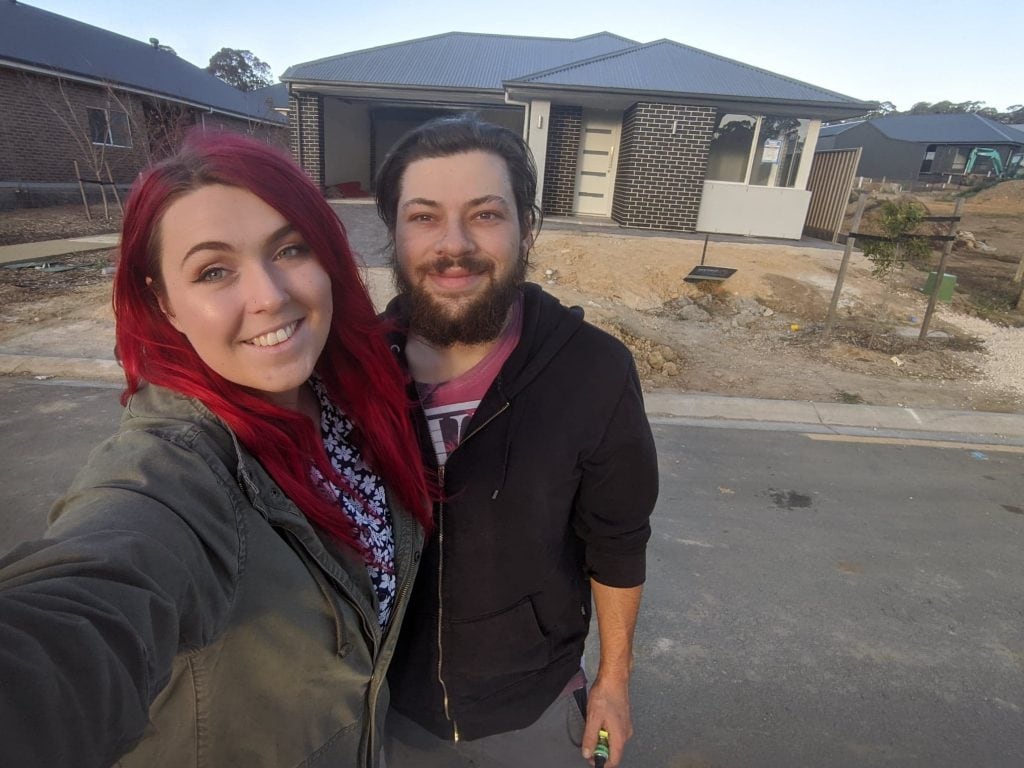 L: What do you love most about your new home – are there any special features that you guys selected that you love the most?
G: We love everything about our new home, so that's a hard question!
Our kitchen and walk in pantry has to be my favourite, we have lovely stone bench tops, window splash backs and the sink is in the pantry leaving us with room for entertaining. Our big shower in the master bedroom is also something we both love, it's nice to come home to after a long day.
I think for Ross the spacious double garage is up there, we have a roller door out the back so you can bring things straight through which is great for doing things in the garden.
L: How far away from home do you work, and what is your commute like?
G: I work in the city and Ross works in Meadows, it's about 25-30 minutes for both us so not too bad. The freeway is a nice easy drive for me, and it's quite a nice drive to work for Ross too.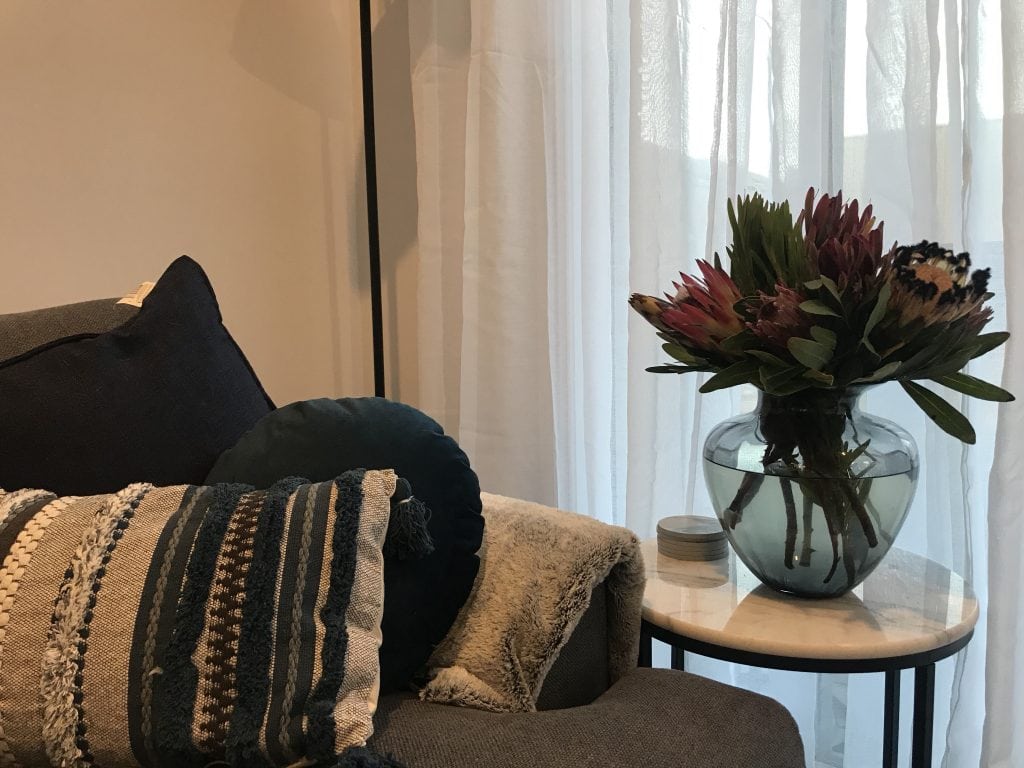 L: What did you enjoy most about decorating your new home?
G: I think I drove Ross mad all year talking about decorating the house and coming home with things I had found to style our home. I have just loved being able to start from scratch and really make the space ours really. You have so many choices when you go through the selections process and that is super exciting as you can really make the space unique to you. The little touches make a big difference and it was nice to make those choices together.
I am very excited to get stuck into the garden, we chose to do the landscaping ourselves so I can't wait for some dry weather so I can get planting!
L: What are your favourite spots in the Hills to visit?
G: Our favourite spot is probably the Laratinga Wetlands, I like to run there and we take our dog for walks frequently. There are so many beautiful trails and hikes to explore, we have only been here a month so this is something I am still trying to find time to do. The great thing about the Hills is all of the wineries and local farmers mean that there's always fresh produce to try which is also a plus!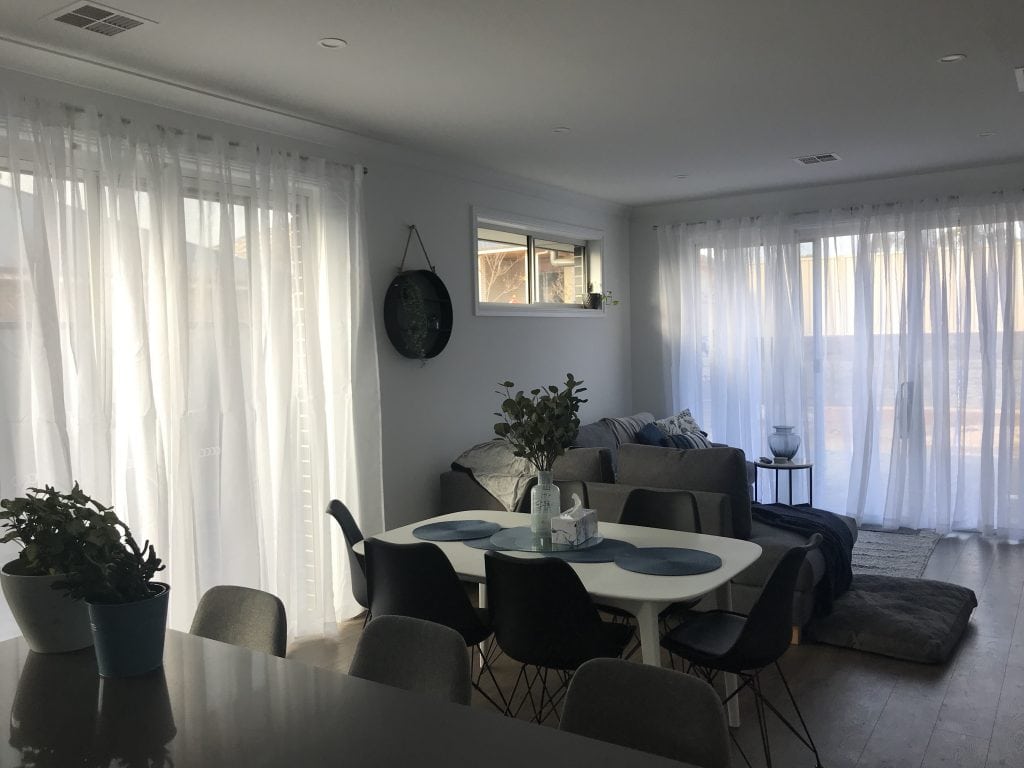 L: What would you say to people thinking of building at Clover Park?
G: It's a wonderful place to live. We absolutely love the fact that we are just across the road from the cows and kangaroos yet so close to everything we need. We think it's a lovely place to call home.
To learn more about making Clover Park home – please call Brad on 0452 131 923.