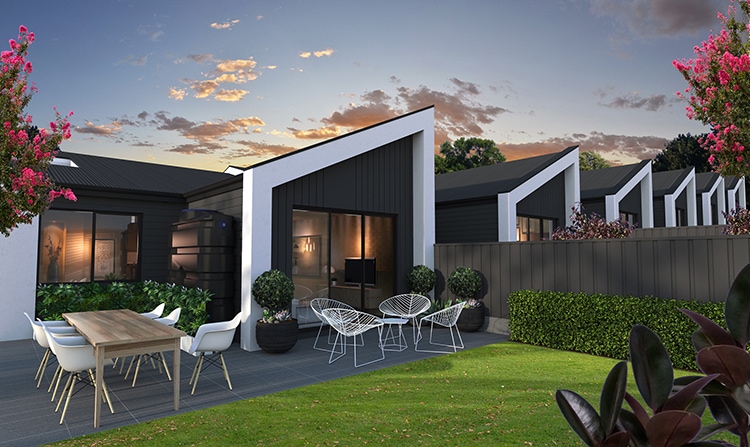 Lanser Living launches The Pines at Clover Park

The team at Clover Park in Mount Barker is excited to be able to offer a complete Lanser Living terrace collection eligible for the HomeBuilder scheme…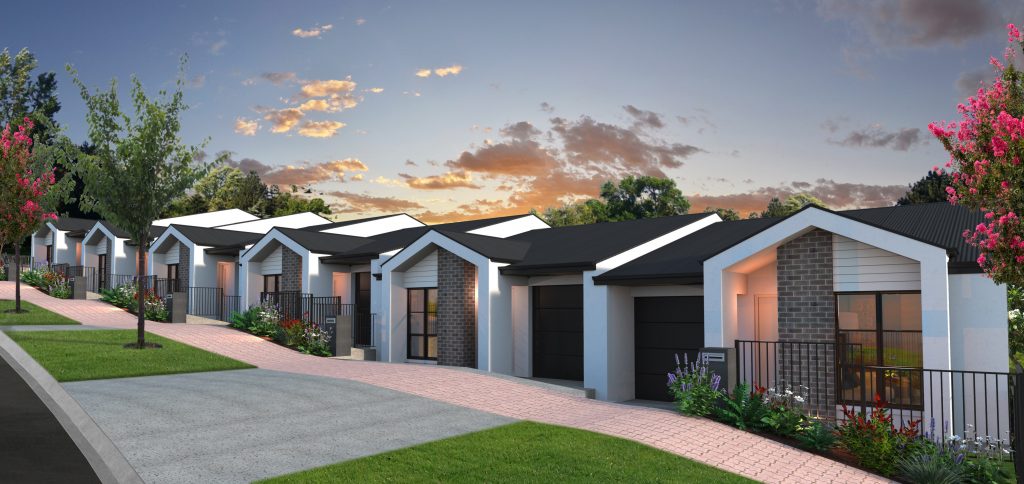 While 2020 has been a rollercoaster year for the property industry, the team at Lanser has been busy consolidating the latest extension of its business – a foray into building bricks-and-mortar homes for South Australians.
Traditionally known for their masterplanned land developments North and South of Adelaide, the Lanser team are extending their business from land development to architecturally designed built form products.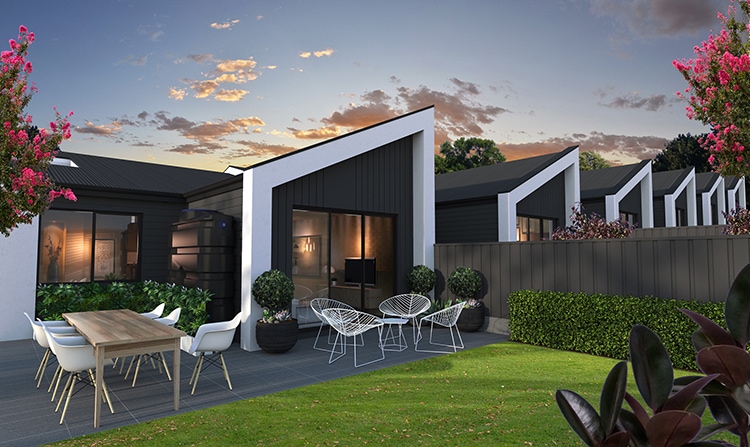 Jason Green, Managing Director of Lanser and President of the Urban Development Industry Association, said that building was a natural extension for Lanser who previously extended their business back in 2015 with a dedicated Realty team.
The Pines terraces enjoy unique, elevated views at Clover Park while nestled in a grove of heritage pines.
"We've been in the industry for some time now and a lot of the feedback we receive is that building can be a stressful experience for our customers. Although we masterplan our developments and sell the land, we don't traditionally offer homes. With Lanser Living we are offering a selection of pre-approved, turnkey homes. Our team is design driven and we've done a lot of the legwork for the customers already – we want the home building journey to be simple. It should be fun and creative."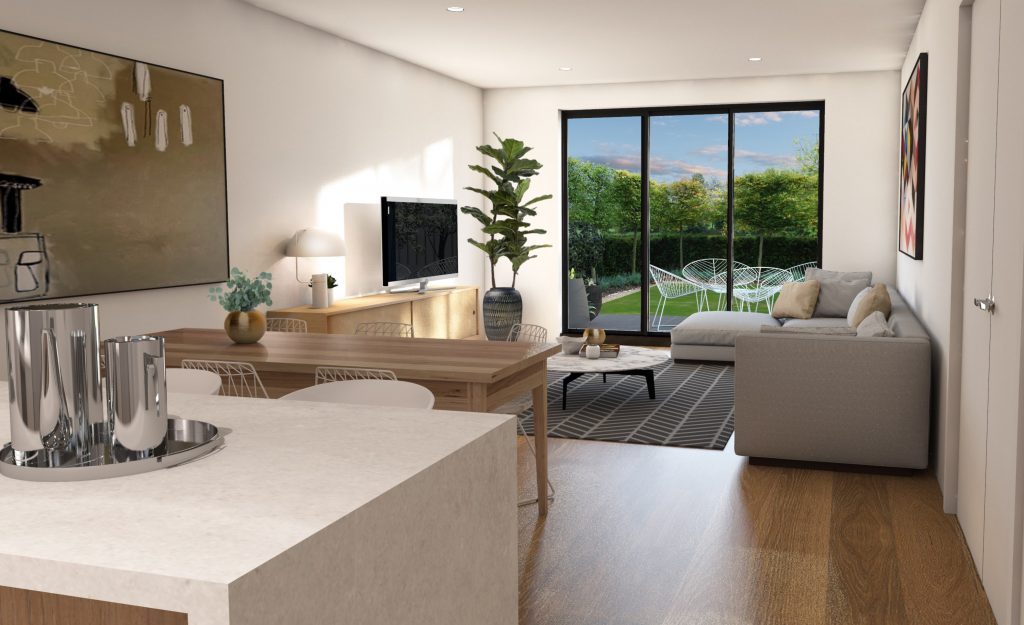 Lanser Living's pre-approved designs means shorter build times and a streamlined selections process. This also means your brand new home won't blow the budget – "turnkey" means that all homes will come with options of fencing, paving, flooring and appliances which are not normally included with regular home and land packages.
"We know people are busy and it can sometimes come as a shock to homebuyers that their new home isn't fully complete. People struggle to find the time and money to finish off their fencing or paving. We think it's important to offer a package that includes all of these things. Plus we will be building at our own developments and we are familiar with the sites, the soil and the orientation of the blocks which means we can get you into your new home quickly and efficiently without too many surprises," Green said.
Whilst planning the launch, the team also noticed an opportunity to make their built form products eligible for homebuyers wanting to access the Federal HomeBuilder scheme.
"We planned to offer these homes completed and ready to move into – but we can now offer them as an off-the-plan product as well to make the HomeBuilder process seamless and much easier for homebuyers looking to access this funding."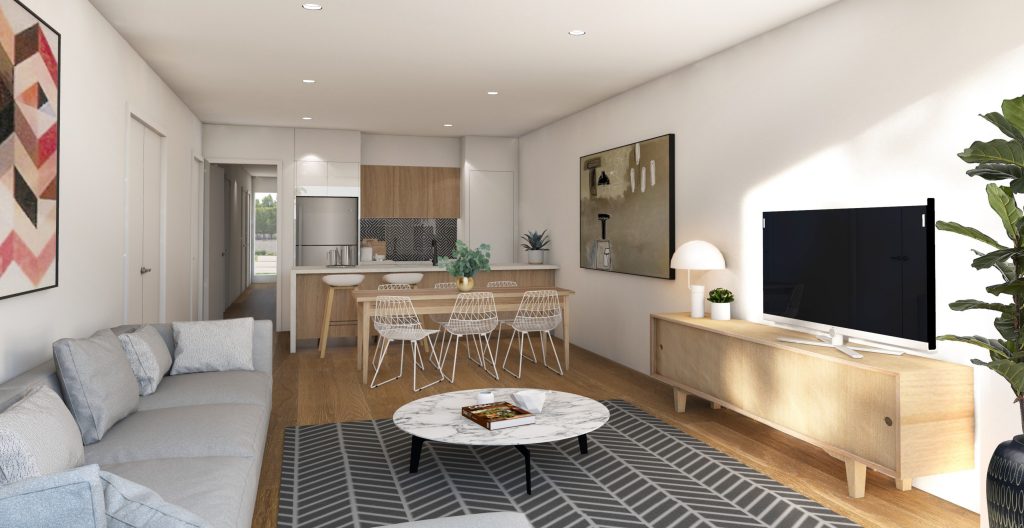 Green, who has been with Lanser for 15 years, is an urban planner by trade and explained "Our ethos has always been "better by design". We understand good design can ultimately facilitate a better lifestyle and enhance well-being. Every aspect of our homes, like our projects, has been considered. Our team and our culture at Lanser is detail oriented and we also know good design doesn't have to break the bank, it just requires a bit of thought and good teamwork."
Lanser Living's collection of terrace homes is now on sale at Clover Park Mount Barker. The Pines offer the convenience of a low-maintenance lifestyle in a stunning Hills setting.
To find out more about The Pines at Clover Park – please call Brad on 0452 131 923.