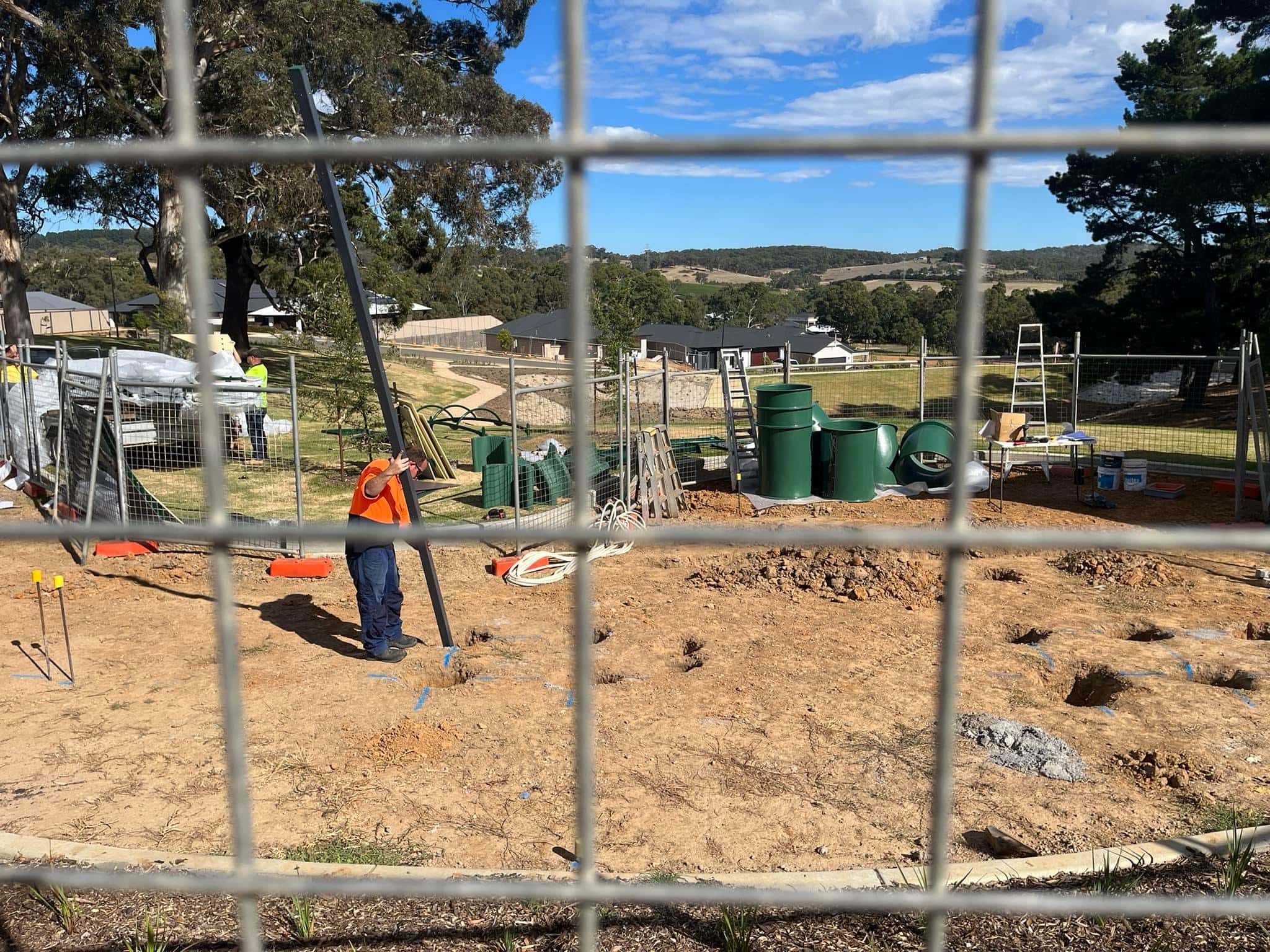 Playground being installed at Lilac Reserve

We're thrilled that our new playground equipment is being installed at our new Lilac Reserve in Clover Park. Upon completion, this exciting play space will be home to:
a large tree house, slide, swings and speaking tubes,
walking trails,
a shelter,
seating areas,
a picnic setting, and
large grassed play spaces.
Watch this space!