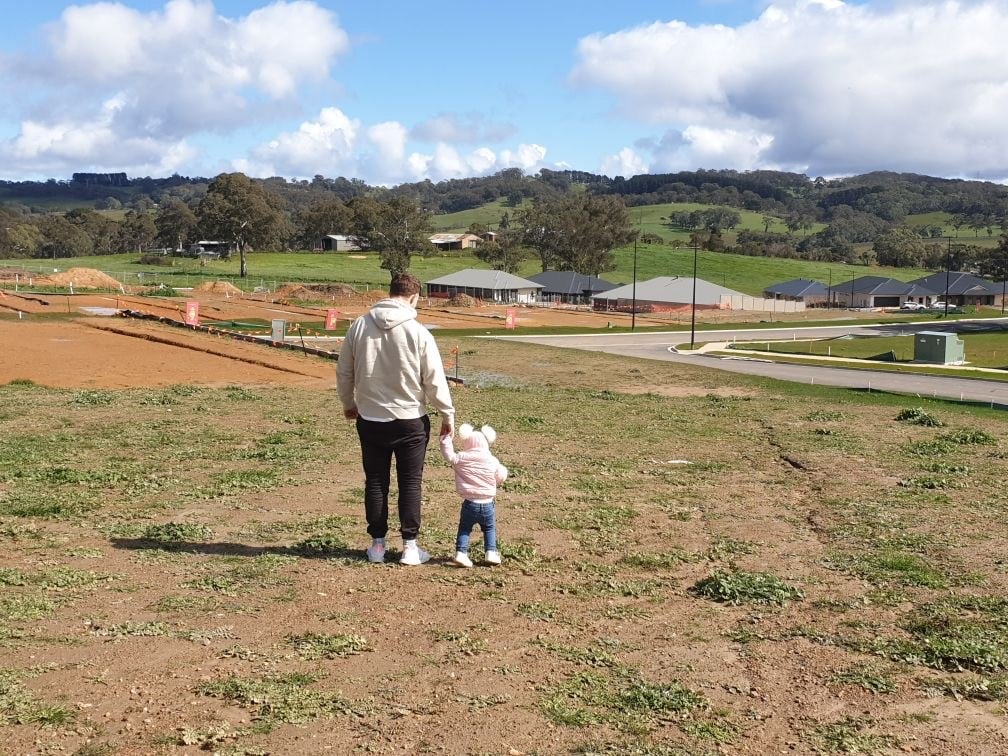 Welcome to Clover Park!

Welcome to Clover Park Courtney and Josh! We were excited to chat with this young family about their homebuilding journey at Clover Park…

 

Hi guys! To start with, could you describe your future at Clover Park in five words?

​Courtney: Family, fun, community, memories, life.​

 

Tell us how you knew Clover Park was the place you guys wanted to call home…

C: In our initial stages of looking for a block we had a look around a few other estates and nothing felt like home. When we drove to Clover Park we drove right up to where our block is now and fell in love. Our block is situated on a slight hill so when we would walk out our future front door we would see the hills and when we dine in our alfresco we get the beautiful landscape of the hills. We felt that Clover Park wasn't as congested as other developed areas in Mount Barker, and wasn't a rabbit warren like some others.

 

Who will you be moving to Clover Park with?

C:  My fiance, Josh, our daughter Imogen, our dog Titan and our cat Louis.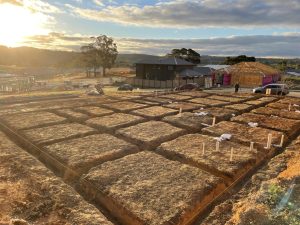 Are you guys originally from the Hills?
C: We have lived here in Mount Barker for about 6 years now, and we love it. Josh is part of the local CFS and I work for a business in the area, we would definitely encourage people to get involved with the local community and the people you meet/friends you make really is like that 'country town' feel. We have family in nearby towns and we frequently comment how much we take for granted the scenery around us while we are out driving, that is our everyday drive while other people spend a day driving up here to enjoy it.
How did you find the Lanser sales experience?
 C: Brad was great to deal with and Lanser as a whole very easy. Building in the current climate is not easy (with on-going shortages etc) so to have someone that was easily contactable, friendly, and got back to us promptly was refreshing.
How did you make this happen in the middle of a pandemic?
 C: The hardest part undoubtedly at the moment has been navigating the various material shortages that have arisen from the sheer amount of homes currently under construction. One of the most rewarding moments to date though is still the moment we got our block of land in Clover Park, the exciting start of the journey.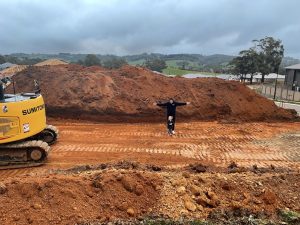 What are you looking forward to most about your new home? Did you make any special selections that you're excited about?
C:  We did quite a lot of custom selections that we are definitely looking forward to but probably most of all our inside/outside living design. Making full use of being able to enjoy both indoors & out and the beautiful surrounds of Clover Park and views of the hills.
Is Clover Park a convenient address for you guys? Where do you work and how will the commute be for you?
C: It is very convenient, I work in Mount Barker and Josh works from home. Being just that bit extra removed from town traffic wise is great.
Will you enrol your daughter into local schools/childcare?
C:  Absolutely, Imogen currently goes to a local childcare centre and we will look to enrol her in local schools when she gets older. We are keen to see the end result of Kings Baptist School down the road when completed.
What advice do you have for others who are considering building at Clover Park?
C:  Just go for it, get started. Talk to Brad and the team and see what will suit you land wise. Come up here, go for a walk on some of the blocks you're considering and picture yourself living here. Clover Park really does have a community atmosphere with people regularly helping each other out and it is like a small country town within a larger one. Talk to any of the local residents and I know they will tell you the same.
To find out more about making Clover Park home please call Brad on 0452 131 923.